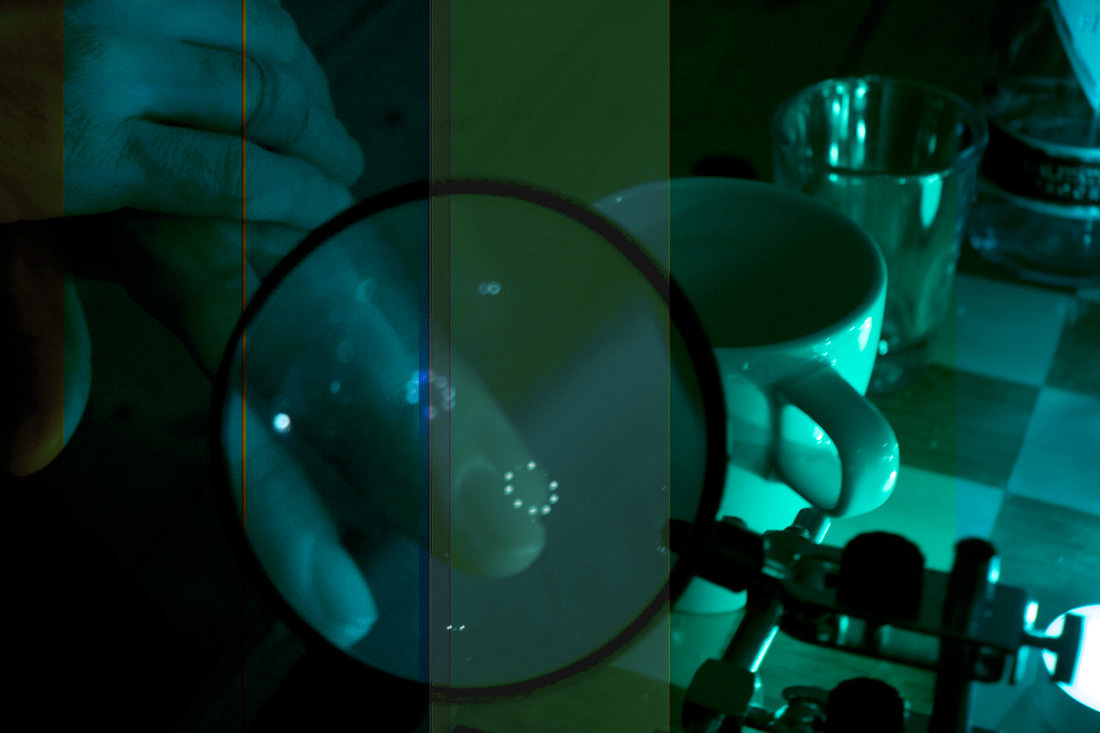 ZWIELICHT FARBFERNSEHER
Concerts at twilight

curated by composer MARC SABAT and artist MAREIKE LEE

Experimental sound performance takes place in many scenes at once these days: for example in new music, as in Echzeitmusik, in performances by visual artists, in avantgarde pop. Work might be strict, formal, cerebral, theatrical, dionysian, intoxicated. Much of this music is presented in insider spaces of Berlin's late-night scene for a specialized audience.

In imagining and curating our series ZWIELICHT, we have two guiding impulses: to bring unexpected approaches to experimental sound into a shared space, and to present this work at the boundary between specialized and public space. We choose twilight both as a beautiful time, and as a metaphor for the boundary between public time and private time.

Farbfernseher is a newly established music club&bar in the heart of Kreuzberg between Kottbusser Tor and Görlitzer Bahnhof, attracting mostly a clientele for DJ events on the weekends. The managers have offered us access to their club on Sunday evenings to curate an 'experimental' series mixing genres, generations, styles, etc. Our concept is to present pairs of related but contrasting artists from a wide range of worlds, mixing their respective audiences accordingly.

ZWIELICHT brings new music out of a shell and puts it onto street level where people can see and hear it accidentally.
FARBFERNSEHER | Skalitzerstrasse 114, 10999 Berlin-Kreuzberg || eintritt frei or by donation || concerts will begin on time!